Skorubrew #9
( Finished )
| | |
| --- | --- |
| Style | Pale ale |
| Brew Date | 2016-05-29 |
| Bottle Date | 2016-07-04 |
| Fermentation | 36 Days |
| Bottle conditioning | 1232 Days |
| Original Gravity | 1.052 |
| Final Gravity | 1.018 |
| ABV | 4.5% |
| Rating | 6.5/10/10 |
A very similar beer to #3 with the addition of a little lactose and flour. Flour because I wanted to experiment with it and lactose because I need to find some use for it outside of stouts.
Ingredients
Maris otter Malt 1kg
Quick oats 150g
50g lactose
50g flour
Half packet of US-05 Yeast
Citra hops 10g
Cascade hops 10g
Method
Mash at 70C for 1 hour
Batch sparge with water 70-75C
Hop Schedule
Citra hops 5g @ flameout
Citra hops 5g dry hop
Cascade hops 5g dry hop
Cascade hops 5g @ 50 minutes
Brewday 29-05-2016
Mixed the flour in with the oats before giving it a quick microwave. Seemed to cause the oats to clump a little bit when added to the mash
Tried a new method of squeezing the bag by putting it in a colander and pushing down with a bowl. Much less messy but not sure if it gets the same efficiency as using my hands.
Put the lactose in with about 20 minutes left on the boil
Gravity came in at lower than 3 despite the addition of more ingredients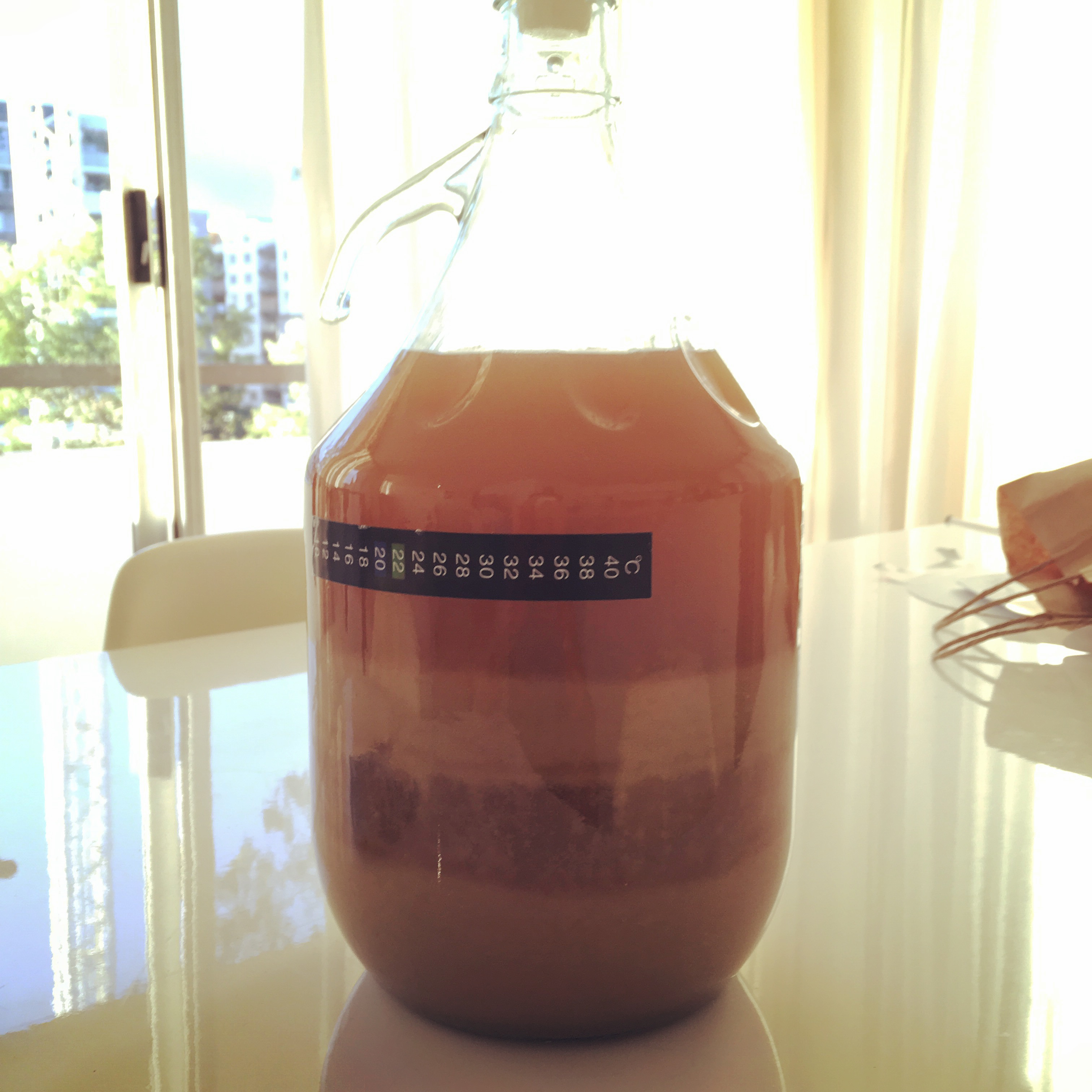 Bottling 04-07-2016
Final reading of 8 brix
Smells and tastes pretty good
Tasting 6.5/10 /10
A little over carbonated with no head retention but still a tasty drop. Fairly easy drinking with just a mild hop flavour. Has a sweet finish that takes away the bitterness.
Updates
01-07-2016 17:00 Was about to bottle when I realised I hadn't even done a dry hop yet. Added 5g citra with the plan of bottling on monday
Generate labels